James Hoggan—Keynote Speaker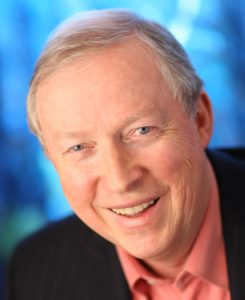 I'm Right and You're an Idiot…
The Toxic State of Public Discourse and How to Clean It Up
As if the problems stalking everyone on earth aren't daunting enough, we amplify these crises with our warlike approach to public discourse.
Polarization makes our adversarial world even more polarized as it closes people's minds to scientific findings that challenge the views of their social group. This turns important public conversations into slugfests.
Unyielding one-sidedness impairs our ability to grasp the challenges we face: The middle ground disappears, problems seem unsolvable and people turn away from the public square.
This is what happens when community leaders and scientists attempt to educate us about environmental risk. We have come to a time when facts don't seem to matter — and we desperately need to begin the journey back to where they do matter again.
In his keynote speech author and public relations consultant James Hoggan grapples with this critical challenge and shares what he learned through extensive interviews with social scientists from Harvard, MIT and Yale. Drawing on the wisdom of such thinkers as Peter Senge, Karen Armstrong and the Dalai Lama he discusses how we can have higher-quality, mind changing public conversations that are shaped by science.
The Keynote is free for all Atlantic Planners Institute(API) members. 
General admission for the public is $20.
REGISTER BELOW
---
Bio
James Hoggan is a best-selling author and president of an award winning public relations firm.
Jim writes and speaks widely on public relations, communications and incivility in the public sphere, keying especially on lessons from his most recent book I'm Right and You're an Idiot: The Toxic State of Public Discourse and How to Clean It Up.
Hoggan has spent more than a decade studying today's warlike approach to public discourse, looking at how unyielding one-sidedness defeats our efforts to resolve global problems, and how self-awareness, empathy and pluralistic advocacy could help us cut through this toxic barrier to change.
He is seen as one of the gurus in his field, whether defending the reputations of civil society organizations, public institutions or prominent corporations, and the leaders who run them.
A tireless advocate for ethics in public discourse, he founded the influential online news site DeSmogBlog that reports on public relations trickery and that Time Magazine included in its 2011 list of the internet's best blogs.
Hoggan is former Chair of the David Suzuki Foundation and Al Gore's Climate Project Canada. He has served on numerous national and international boards and advisory committees including Shell Global's External Review Committee in The Hague, the Dalai Lama Centre for Peace and Education, and The Four Great Rivers Society.
He is the author of two other books, Do the Right Thing: PR Tips for a Skeptical Public and Climate Cover-Up: The Crusade to Deny Global Warming.