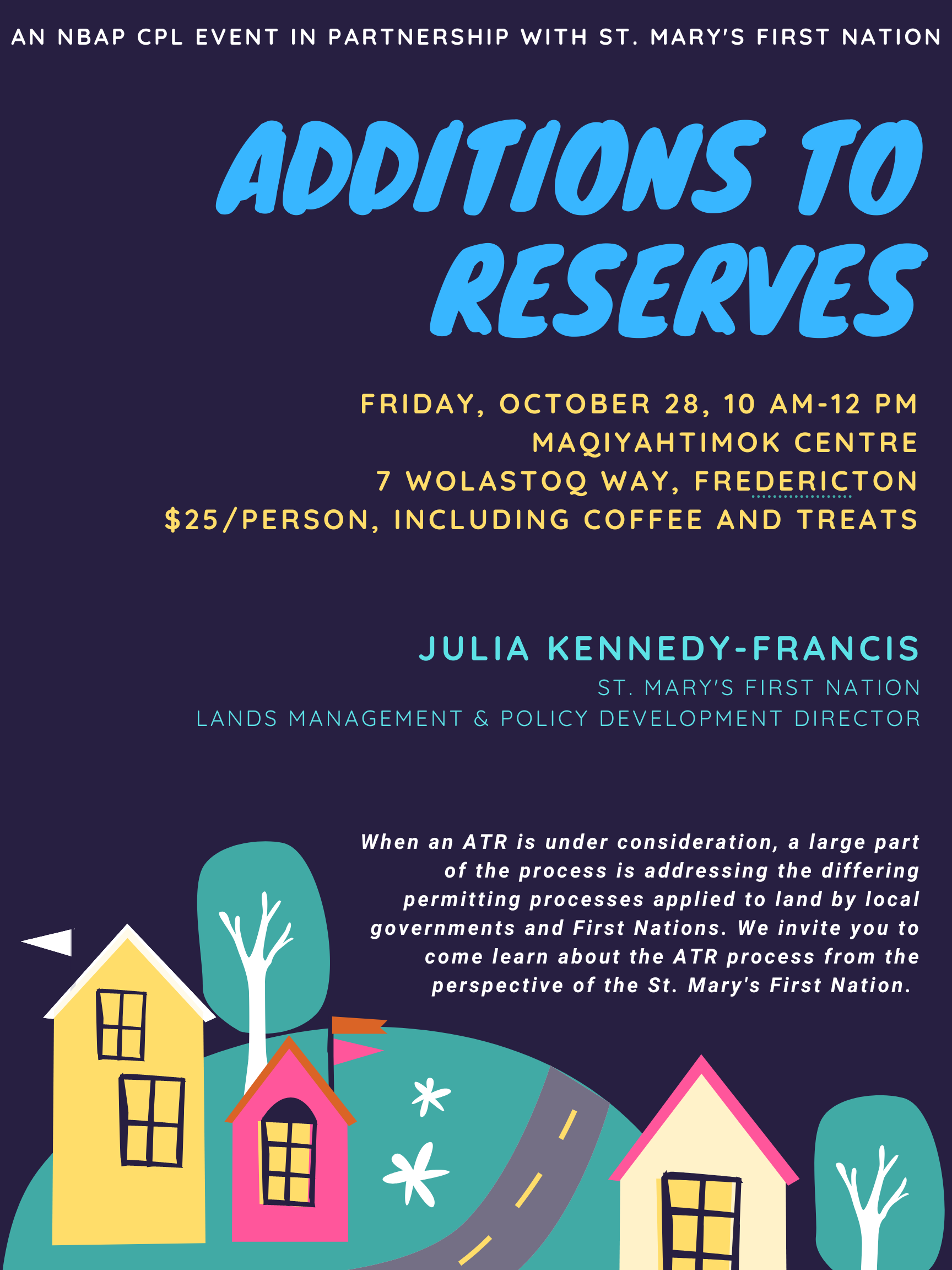 An NBAP CPL Event in partnership with St. Mary's First Nation
Additions to Reserves
Friday, October 28, 10 am–12 pm
Maqiyahtimok Centre
7 Wolastoq way, Fredericton
$25/person, including coffee and treats
Julia Kennedy-Francis
St. Mary's First Nation
Lands Management & Policy Development Director
When an ATR is under consideration, a large part of the process is addressing the differing permitting processes applied to land by local governments and First Nations. We invite you to come learn about the ATR process from the perspective of the St. Mary's First Nation.
---
Un événement de l'AUNB FPC en partenariat avec la Première Nation de St. Mary's
Ajouts aux Reserves
Vendredi le 28 octobre, 10h-12h
Centre Maqiyahtimok
7, chemin Wolastoq, Fredericton

25 $/personne, y compris le café et des pâtisseries
Julia Kennedy-Francis
La Première Nation de St. Mary's
Directrice de la gestion des terres et de l'élaboration des politiques
Lorsque les AAR sont envisagés, une grande partie du processus consiste à aborder les autorisations divergentes qui sont appliqués sur les terres par les gouvernements locaux et les Premières Nations. Nous vous invitons à vous renseigner sur le processus d'AAR du point de vue de la Première Nation de St. Mary's.