Patrick Ledwell Biography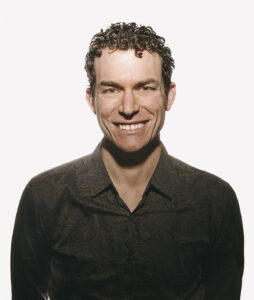 "Patrick is one of the funniest people in Canada, period."
-Steve Patterson, Host of CBC's The Debaters
Patrick Ledwell:
Raised on PEI, and then returned to it, Patrick Ledwell draws on his experiences growing up in an Island family and the funny trials of staying true to his roots. He successfully delayed entering the workplace with degrees in literature and technology. After six years of teaching college, he had built up enough casual days, and e-mail nights, to supply material for a comedy career.
Patrick's smart, quick-witted comedy has brought him national recognition with 14 appearances on CBC Radio's "The Debaters." He's a popular host and comedian at events across Canada, from the Royal Visit-to-Charlottetown to a performance in Inuvik, above the Arctic Circle. His comic monologues have been featured on CBC Radio morning and afternoon shows, across the country. Patrick has been featured as a performer and host by more than three hundred professional and conference groups.
His first book I Am an Islander is a Canadian bestseller, and he followed that with a popular second book An Islander Strikes Back. Patrick has co-created several popular stage shows, which have been included on best-of lists in The Globe and Mail.
In 2022, for the 11th year running, he co-wrote and co-starred with Mark Haines in the hit PEI variety show: "The Island Summer Review".
Patrick has an extensive teaching background, and holds Masters degrees in both literature and design technology.
He lives on a hobby farm in Prince Edward Island, with his wife Tara and son Nathaniel.
Agent: David Malahoff